Zone Cheer All-Stars
NEW REGISTRATIONS EXISTING MEMBERS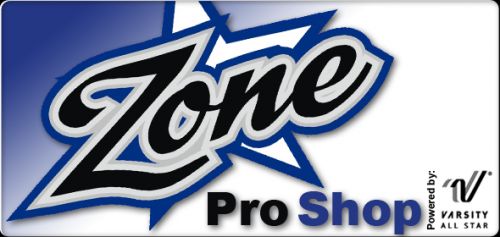 Congratulations to Owner/Coach Jessica for being in top 3 for 2013/2014 USASF coach of the year.

Home of the 2013/2014 NCA National Champions
Home of the 2013/2014 CheerSport National Champions
Zone Cheer All-Stars Mission:
The Zone Cheer All-Star organization prides itself on encouraging children of all ages to develop themselves physically, mentally, emotionally, and morally through athletics. Our greatest asset is our coaching staff's dedication and commitment to excellence. Each of our coaches has proudly accepted the responsibility of helping each athlete to reach his/her highest potential. In conjunction with our coaching efforts, we believe that the dedication from both the cheerleaders and the parents will help them to achieve any goal or aspiration.
23 Panther Lane, Suite 12
Ponte Vedra, Florida 32081
Phone: 904-810-5993
Fax: 904-810-5994
Platinum Sponsors